When you want to supercharge your inbound marketing strategy, paid digital advertising is a great approach to help fill your sales funnel. One of the most valuable things you can utilize for paid digital advertising is HubSpot Ads Tool in its Marketing Hub.
HubSpot Ads is available at every level of Marketing Hub including Starter, Professional, and also Enterprise, at different service levels. In this blog post, I will go over some of the best ways to use HubSpot Ads to increase your number of new leads, as well as monitor your campaign's effectiveness.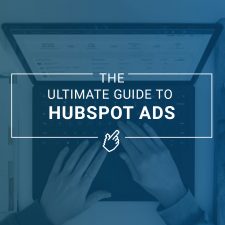 I won't spend much time talking about how to set up and connect your ads account to HubSpot Ads, but I wanted to include some links to helpful knowledge base articles that show you step-by-step how to connect your accounts:
If you are having trouble, we highly recommend reaching out to HubSpot's world-class support or contacting a HubSpot partner.
Creating Retargeting Audiences in HubSpot Ads
By now almost everyone has been served a retargeting ad. These ads at one time seemed a bit creepy but have now become commonplace. Once you've been to a website or particular web page, you are followed around for a while by ads. If implemented correctly, this can be a valuable ad strategy.
The power of creating retargeting audiences in HubSpot Ads helps you refine and target your audiences more specifically and make sure the correct prospects, website visitors and HubSpot contacts are being served your ads. This helps increase your visibility with potential customers who have some level of awareness or have expressed some level of interest with your organization.
Each platform does have its own unique limit for the audiences you can create. If you would like a more detailed list, you can find it here.
HubSpot also offers you the ability to create audiences based on specific pages or overall website visitors. By utilizing this approach, you can tailor your ads to prospects who have shown interest in particular service offerings. This helps increase your ad's relevance with your audience, and in turn, should help to keep precisely what they were interested in right under their nose.
Creating Facebook Lead Ads
Facebook lead ads give your audience the ability to sign up for current offers provided by your organization while providing you with accurate follow up information such as their name and email address. When a prospect clicks an ad, they will automatically see the information they have shared with Facebook auto-populated into the fields within the contact form. This helps incentivize them to complete the form. By using the HubSpot Ads Tool, HubSpot will automatically generate a contact record for the individual, as long as their email address is given. Using automation in HubSpot, you can set up automatic follow-ups, or additional workflows and notifications for leads that convert.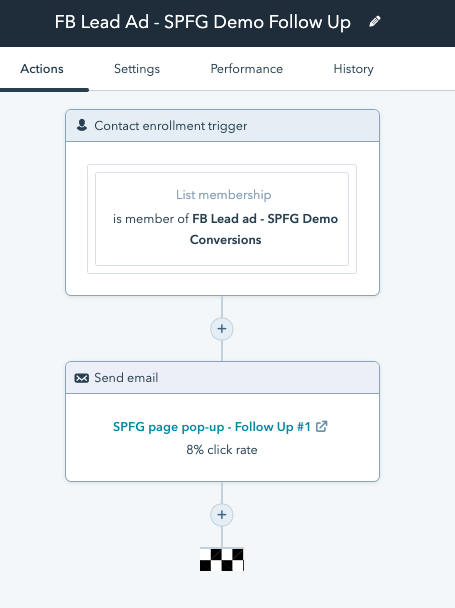 How Ad Tracking in HubSpot Ads Works
One of the most valuable uses of HubSpot Ads is the ability to track your contacts and leads back to a specific ad. We believe in the old adage by John Wanamaker's "Half the money I spend on advertising is wasted; the trouble is I don't know which half". With HubSpot Ads ability to track, this helps us determine what approaches are working best and give us the ability to either double down on what is working or quickly stop paying for ads that aren't bringing in positive results. When it comes to pay-per-click ads, we always recommend working with a professional to help determine the effectiveness of advertising campaigns by reviewing impressions, likes, conversions, etc.

Analyzing Campaigns in HubSpot
Once you have started running multiple ads and have your tracking setup completed, HubSpot Ads Dashboard hosts all of your campaign information. Most of your social advertising metrics can be found within each platform; however, HubSpot pulls all of the advertising metrics into one digestible location. This gives you the power to review all of your campaigns at a high level, as well as drill down into each specific campaign to review the account name, the amount spent, the campaign type, click-through rate (CTR), cost per contact, and any deals that happened as a result.
HubSpot Ads offers a robust way to promote your business or organization through paid efforts. The true value lies in the fact that you can manage all of your digital advertising efforts in one place while measuring their effectiveness and optimizing your advertising budget to its best ability.
If you would like to learn more about how ProFromGo can help you strategize, implement or improve upon your paid digital advertising efforts, please get in touch today.