Whether you're redesigning your current website, or starting completely from scratch, the process can be overwhelming. There are many questions you have to answer. Are you going to try to do it in-house? Are you looking to hire a vendor? What's your budget? What sort of content will be featured? Will you need any sort of advanced functionality? The list of questions goes on, and on, and on.
Depending on your answers to the questions above, templated web design might be a great solution.
Full Disclosure: McDonald's has the Big Mac. ProFromGo has Studio PFG.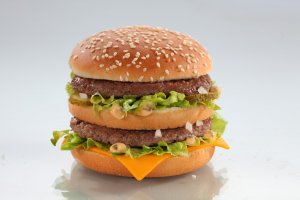 What the heck is Studio PFG? I hate to keep comparing web design to food, but it is the universal language.
If Studio PFG compares to a Big Mac, then a custom web design is the surf and turf from the fanciest restaurant in town. Sure, it would be great to get the surf and turf from a michelin star restaurant, but sometimes all you really need is a Big Mac for a much cheaper price. And it still hits the spot.
Now for those of you who think I'm nuts (you're not alone). Basically, Studio PFG is a templated web design option for small businesses who don't want to pay $10k-plus for a custom website. Studio PFG, like the Big Mac, isn't for everyone. If you're a larger business and require all sorts of custom functionality, then you're probably going to have to spring for the custom web project.
If you've made it this far down the page, chances are Studio PFG might be a good fit for you. Let's dive in.

The Process
Once you've determined Studio PFG is the route you're going to take, we'll send you some homework. Like most homework assignments, the more you put into it the better off you'll be. We even offer to go through the intake form with you.
During the intake meeting we'll make sure we have everything we need from you to build you a fancy new website. Some of the things we'll discuss are, your logos, whether or not you have a domain name, what pages you want on the site and what template you like as a starting point.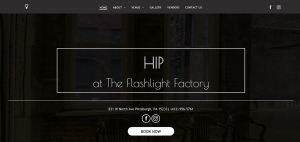 Wait. You're done already?
Once you fill out the intake form, we get to work. Typically, your beautiful new, mobile friendly site is ready to go live in 2-3 weeks. This, of course, is assuming you already have all of the content ready to go.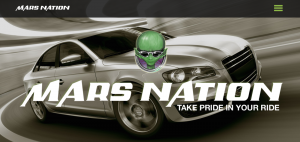 As Easy as Sending an Email
How easy is it to edit your new Studio PFG site? Our Studio PFG wiz, Justin Babcock, explains it best. "Editing your website in our Studio PFG content management system is just as easy as writing an email. It should be fun. If it's ever not fun, call us and we will help."
Also, once the site is complete, you will go through a one-hour training session where we'll teach you everything you need to know about updating the content on your site. Need to swap a photo out or add an item to your menu? You'll know exactly how to do those things after the training session.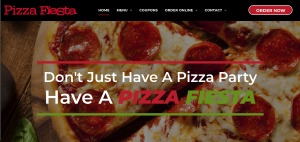 How much does it cost? Where do I sign up?
There are three different options depending on your needs. For more information on what is included in each package click here. We also offer numerous add-ons, such as local SEO, digital strategy sessions, copywriting and consulting.
Like the rest of the process, signing up is super easy. Just click here.
Tell me more
If you're having trouble deciding whether or not Studio PFG is an option for you feel free to give our office a call at (412) 530-5027 or you can always contact us. Always happy to help.