ProFromGo is excited to announce that we have been nominated for the "Interactive Award" by the Pittsburgh Technology Council's "CREATE Festival".
Our Project, Biz View 360, is an interactive directory of Pittsburgh businesses we've showcased utilizing Google Street View technology.
We are asking all our loyal customers and clients to show support and vote ProFromGo for this incredible award.
How Can You Vote?
1.) Go to Creative Industries Festival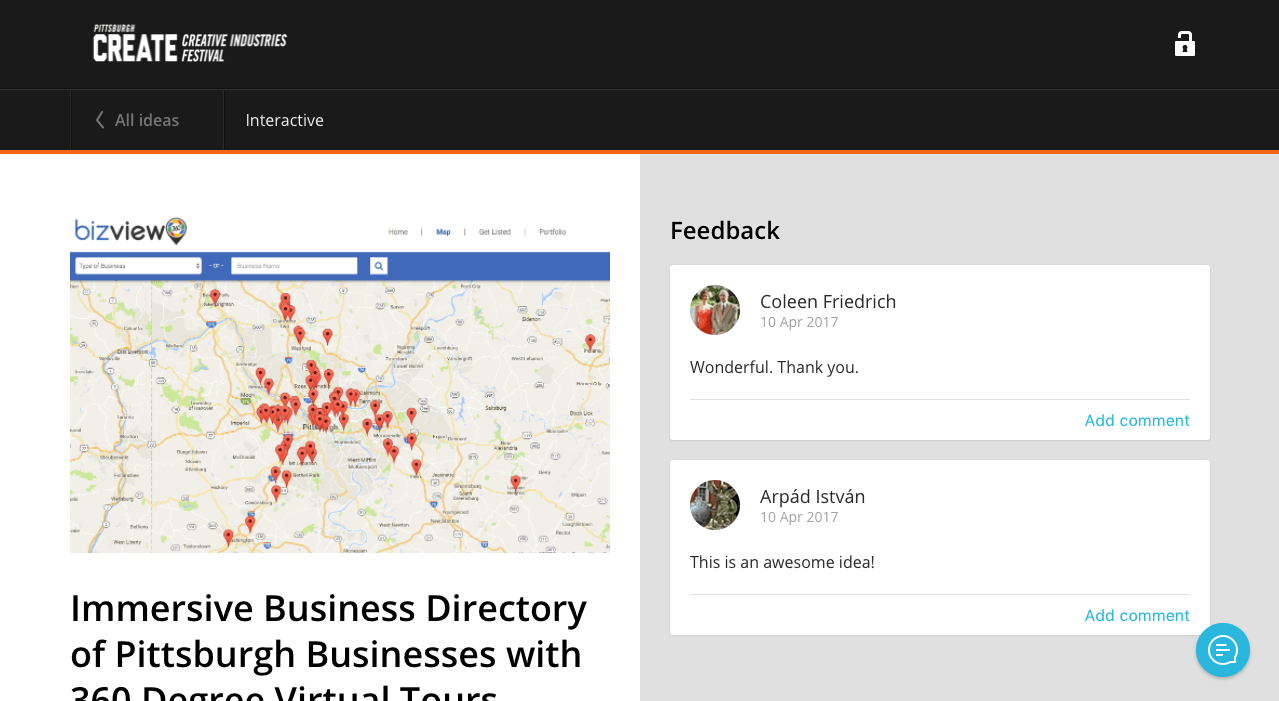 2.) Click on the "Thumb Up" icon next to my name to vote for ProFromGo.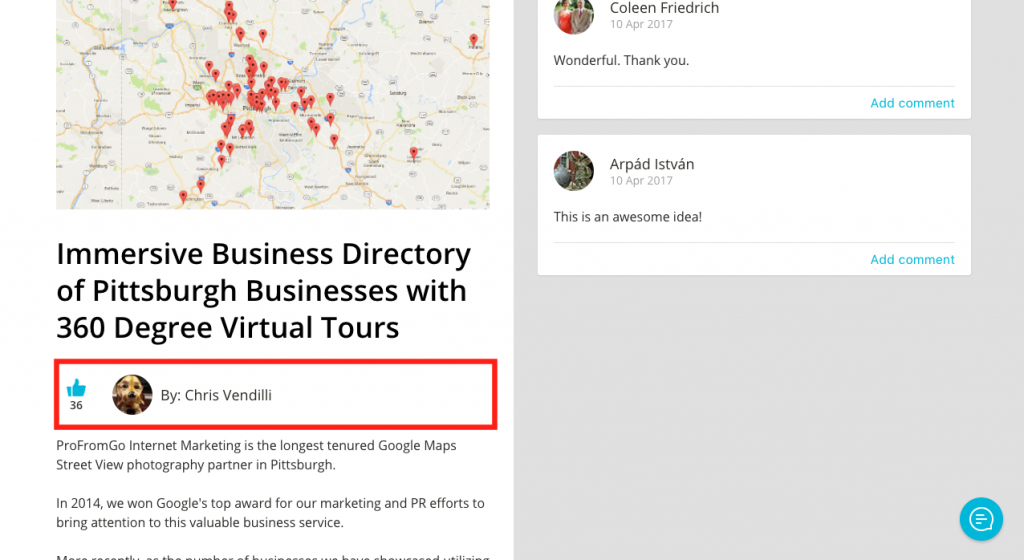 About "Biz View 360":
ProFromGo Internet Marketing is the longest tenured Google Maps Street View photography partner in Pittsburgh. In 2014, we won Google's top award for our marketing and PR efforts to bring attention to this valuable business service.
More recently, as the number of businesses we have showcased utilizing Google Street View technology has increased, we decided to build an interactive virtual tour directory called "Biz View 360" to showcase our portfolio and let Pittsburgh'ers see inside some of their favorite establishments.
This was accomplished by developing a custom Google Maps API integration that makes it easy to see the Google Street View photography work we've done for some of our customers, and show you around inside the unique and charming businesses they run.
You can see the impact this program and service is having on local business and the community by viewing our customer testimonial video as well, featuring two customers with brick and mortar businesses in the Aspinwall area.
Thank you all for your continued support.