Like a malevolent spirit creeping through an old rickety house, a bad Google review can cast a serious pall over your brand's online presence. However, there are a few ways you can exorcise a bad Google review (if it meets certain criteria), or at least learn how to mitigate the damage.
Google reviews carry a lot of weight. According to Forbes, over 90% of potential customers look at some form of online reviews before making a purchase. That's a lot of eyes watching you. So, what happens when they come across a bad review? With a little know-how, it doesn't have to be the end of the world.
Is the Bad Google Review Legit?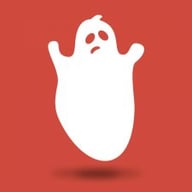 Every single episode of Scooby Doo ended with the Mystery Inc. gang unmasking the ghost or ghoul (Zoinks!) to reveal the cranky old man from the beginning of the show. Like these supposed ghosts, many of the negative "reviews" organizations receive are totally bunk. But how can you tell?
There are actually a number of situations in which a bad Google review can be flagged, discredited and removed altogether. According to Google's terms, these reviews must meet one of the following criteria:

Spam or Fake Reviews
This could refer to reviews that have nothing to do with your business, aim to manipulate your overall rating, multiple reviews with the same content, content that advertises an unrelated product/service or reviews that obviously come from a bot.

Off-Topic Review
The review must be relevant to the customer's experience. For example, ranting about personal beliefs or complaining about bad weather probably don't have much to do with your business or the customer's experience.
Restricted Content
These reviews include links to the sale of items that may be subject to local, state or federal regulations or laws, including alcohol, tobacco, firearms, medicines, etc.
Illegal, Explicit, Offensive or Dangerous Reviews
The aim of Google reviews is to safely help other customers make a more informed decision. Reviews with content that includes language or imagery that is illegal, explicit or offensive can be flagged and removed.This includes hate speech, harassment and bullying
Impersonations
Reviewers may only represent themselves on Google. Content cannot be attributed to another person, company or organization.
Conflicts of Interest
All reviews should come from unbiased customers who have had experiences with your product or service. Your competitors can't compromise your Google rating by leaving a bunch of 1-star reviews. This goes for disgruntled former employees, as well. However, this also applies to positive reviews from current employees (no stacking the deck).
You can review Google's full review policy here.
How to Remove a Fake Google Review
As any ghost story will tell you, removing a hex isn't as simple as politely asking the spirits to leave you in peace. There's always a ritual or process. The same is true for removing those pesky fake reviews. In an effort to protect real reviewers, Google does not allow you to delete any reviews, good, bad or fake.
If you are certain a review on your listing is fake, you can flag it. When you begin the process, Google will ask you why you want to flag the review, and it must fall into one of the categories listed above. That means you cannot remove a review simply because it's negative or even if you disagree with the reviewer's interpretation of their experience.
Keep in mind, Google receives thousands of flagged reviews every day. Even if your reasons for flagging a review are legit, it may take a good while for the review to be removed. Furthermore, there's never a guarantee it will be removed at all. It's Google's world, after all. We're just living in it.
How to Handle a Real Review
As much as it sucks, legitimate bad reviews that you can't remove do happen. Even the most stellar companies or organizations have that off-day. Don't beat yourself up over it. The important thing is how you address it—and you definitely should address it. No ghost story has ever ended with the occupants just ignoring the malevolent spirits.
Good or bad, best practices suggest responding to all customer reviews, but it's particularly important when confronted with a negative one.
Why should you respond to negative reviews? Remember, the majority of potential customers read Google reviews before making a decision. Responding to negative reviews demonstrates your organization's commitment to good service, even when things don't go exactly right. Furthermore, you are assuring the original reviewer that you take their feedback seriously and are committed to fixing issues.
Keep these responses positive and focused on solving problems. Don't be combative—even if you wholeheartedly disagree with the reviewer's take on the situation. You can certainly offer your perspective, but do so in a respectful manner that doesn't undermine the reviewer's feelings. Finally, ask the reviewer how you can correct the situation and encourage them to contact your organization directly to discuss the problem further. Who knows? Maybe you'll even persuade them to update their review or patronize your business again in the future. Wouldn't you rather live with Casper the Friendly Ghost than Zuul?
How to Get Good Google Reviews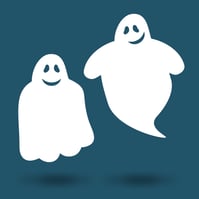 Like cleansing a haunted house with sage or reciting a protection spell, there are ways to combat the haunting of a bad Google review. As you might know, Google allows customers to rate businesses with one to five stars. Each of these star ratings creates an average that is displayed on your Google MyBusiness profile. That means the more positive reviews you get, the higher that average rating will be, and the stray negative review will be less impactful.
If you're a ghost story aficionado, you know that ghosts seldom leave on their own. Whether returning a sacred artifact or performing an exorcism, there's always some sort of action the stories' protagonists need to perform. For more good Google reviews, don't be afraid to ask your satisfied customers!

For example, if you know you've provided 5-star service, encourage your customers to let others know through a Google review. You can even generate an email to send customers right to your Google My Business account.
Finally, remember that while it's always a best practice to respond to negative reviews, you should do the same with positive ones. Not only does help move your reviewing customer into the Delight Stage of the inbound marketing methodology, it shows potential customers you're a brand that engages with its audience and appreciates feedback.
Handle Your Bad Review Haunting with ProFromGo
When it comes to helping your brand manage good, bad and fake reviews, Shaggy and Scooby don't have anything on us. We help you monitor, respond and flag reviews to ensure your organization's online presence remains free of any ghosts or ghouls. Learn more about ProFromGo's inbound marketing services today.