Businesses run on efficiency, and critical disconnects in your marketing approach can lead to costly overrun. Unifying marketing and sales efforts, in particular, leads to marked improvements in important performance metrics, according to the Harvard Business Review. Here's a look at how to systematically build the foundation of your unified approach, and develop oversight that helps ensure its success.
Step 1: Define Your Marketing Tone
Your company's products, approach to business, and advertising speak volumes about who you are. This "personality" is one of your greatest marketing assets, manifesting in your marketing materials and instructing your sales approach.
Or does it?
Until your customers have your product in hand, the language with which you address them, and the syntax with which you describe your wares is all they have to make a decision. Simply put, disparate marketing and sales efforts weaken your branding, and hurt the impact of your impressions in the process.
For this reason, it's essential to unify your marketing tone from top to bottom. For example, if your company thrives on its creativity, sales materials and language should highlight the versatility and innovation inherent in your offerings. Identify the personality of your company and ensure that all points of customer contact mirror this sentiment.
Step 2: Align Your Management Team
One common challenge with this kind of implementation, however, is consistency. One or more salespeople with less than optimal commitment to your new messaging can hamstring your comprehensive branding efforts.
For this reason, it is essential to unify your marketing and sales efforts from the top down. Meet with management teams of both parties and present them with a clearly defined branding strategy.
For marketing personnel, this means looking at visual materials and copy by checking them against clearly defined marketing guidelines. An industrial supplier may, for example, dictate that prepared materials reflect an air of consistency, reliability, and experience.
For salespeople, this means reviewing presentation materials and talking points and aligning them with the aforementioned guidelines in turn. The same industrial supplier should laud salespeople who focus on the safety record and product quality, while meeting with those who would approach the customers with limited knowledge of available offerings.
Step 3: Share Available Resources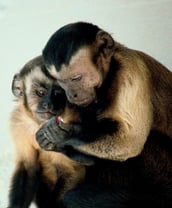 At this point, we've discussed the importance of unifying marketing and sales on a conceptual level, but this is simply the precursor to a more tangible unification of both departments.
Once your sales team is in the field and your marketing department begins work on their own endeavors, this conceptual marriage must continue in a tangible way. One of the most effective ways to enable this is to ensure that all necessary resources, shared by both entities, are clearly defined, made available, and utilized.
As a part of your efforts, develop a package of branding materials and guidelines. In a single document, define specific elements, including corporate logos, stationary, color schemes, and language. Make these assets available on cloud storage, and occasionally check in to verify that their proper use is being observed.
Step 4: Test and Iterate
With your conceptual and practical frameworks established, the last elements of unified marketing and sales efforts are time, testing, and iteration.
Deploy your strategy in the field and give it time to saturate. Ensure that a large sample size of customers are given the opportunity to engage with your newly unified approach, and then perform surveys, focus groups, and other data gathering activities to ascertain the perception of your company in both capacities.
Finally, use this data and check it against your established marketing goals. Are your salespeople nailing your desired marketing tone? Are your marketers providing adequately descriptive guidelines for branding? If not, make adjustments, and further align your efforts until the available data points to success.
A unified marketing and sales approach opens the door for better brand impressions and greater conversion. Start by defining your marketing guidelines and communicate these new standards to your management personnel. Prepare a package of available resources and oversee implementation until data reflects success. The process will take time, but the payoff will lend credence to your hard work.