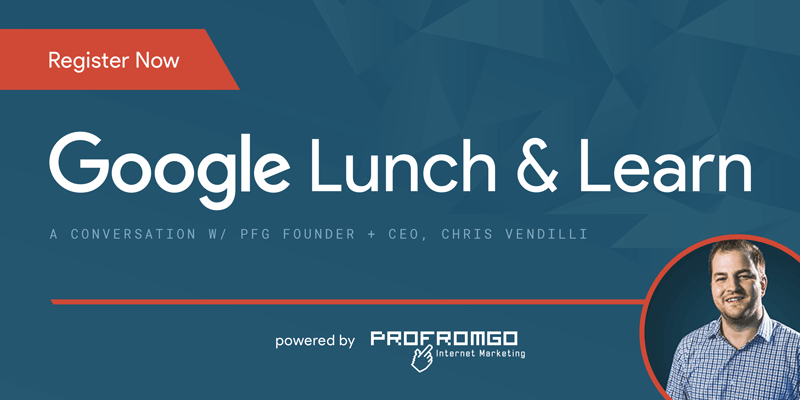 ProFromGo Internet Marketing is co-hosting an event with Google at Highmark Stadium on Thursday, Nov. 16 from 11 a.m. to 1 p.m. It's just $20 to get in the door and lunch will be provided!
We'll be covering how to get found on Google Maps, as well as how to grow your business online. One attendee will have the chance to win more than $1,000 worth of free marketing services.
Chris Vendilli, founder of ProFromGo Internet Marketing will also share how a Google Street View shoot can have a huge impact on your business, as well as briefly discuss a low cost option for simple web design - known as Studio PFG.
Join us for lunch and we'll make sure you leave with some invaluable tips on how to increase your company's footprint on the internet!
We have enough room for 50 people, so be sure to register before the event sells out!
*ONE ATTENDEE WILL BE RANDOMLY SELECTED DURING THIS EVENT TO RECEIVE A FREE GOOGLE MAPS STREET VIEW VIRTUAL TOUR SERVICE OR FREE WEBSITE DESIGN SERVICES. SOME RESTRICTIONS MAY APPLY.*