Have you been slacking off on your content marketing strategies? Then 2018 is the year to make resolutions that can improve your content and grow your audience.
Post Regularly and Frequently
Don't make the mistake of posting infrequently and randomly. This leaves readers hanging, dampening their enthusiasm for your blog and forcing them to turn elsewhere for information. Posting regularly is the best way to develop a large and loyal following. Posting at least once per week (if not more frequently) keeps your blog at the forefront of your readers' thoughts.
Network and Use Guest Bloggers
Having a hard time coming up with something to say once each week on a regular basis? Take a week off when needed, and have guest bloggers fill the time between your postings. On those weeks when guest bloggers are posting on your site, spend more time planning your upcoming postings.
Of course, bringing in more guest bloggers will mean that you'll have to guest blog on other websites in compensation, so think of these guest blog segments as opportunities to network, direct more traffic to your blog, and build up more of a reputation among readers. These opportunities are also great for you to becoming a thought leader in your industry.
Post Longer, More Thoughtful Blogs
Readers like substantive postings that contain valuable, helpful content. Keep readers coming back for more by posting ideas they had never thought before.
Consequently, this might require more research and longer postings than what you're used to, but again, conduct some of this research on weeks when the guest bloggers are posting on your site, and leave extra time for writing more substantive content.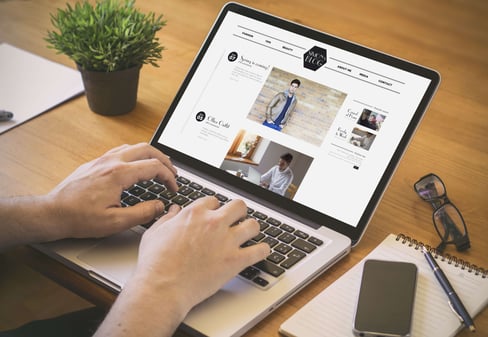 Post Video Content
Video content is king on the Internet. Posting video content makes your blog feel a little bit more interactive and tailored to the needs of the viewers. You're welcome to post original content on your blog if you have any, but non-original content works as well. When choosing video content, look for footage that is interesting, applicable to your audience and well-made.
If possible, keep your video content short. After about two minutes, many viewers will stop watching. Videos that are short, sweet and to the point will capture viewers' attention best.
Repurpose Old Content
Finding it hard to keep up with a disciplined writing schedule? Repurposing previous posts is a good way to shed new light on old information while also lessening your writing burden. Try grouping similar content into a guide, republish old information with fresh updates, or re-write old information with a fresh perspective. Chances are, many of your readers will enjoy revisiting old topics and you'll be able to attract new readers.
Contact ProFromGo
At ProFromGo, we help businesses to design and manage their digital marketing strategy. We can help you manage your blog, update your social media accounts, attract readers through smart SEO and reinforce your brand. We're local to Pittsburgh, so we know the local audiences and consumers. At the same time, we work with clients from places all over the country. To make an appointment for a consultation, contact us today at (412) 530-5027.