Vendilli Digital Group was tasked to understand the goals and objectives of this massive undertaking and then remove creative and technological barriers. Starting nearly from scratch (from a marketing perspective), our agency came on board to work with the ownership team and real estate team shortly after the property was secured and while initial plans were still being conceptualized.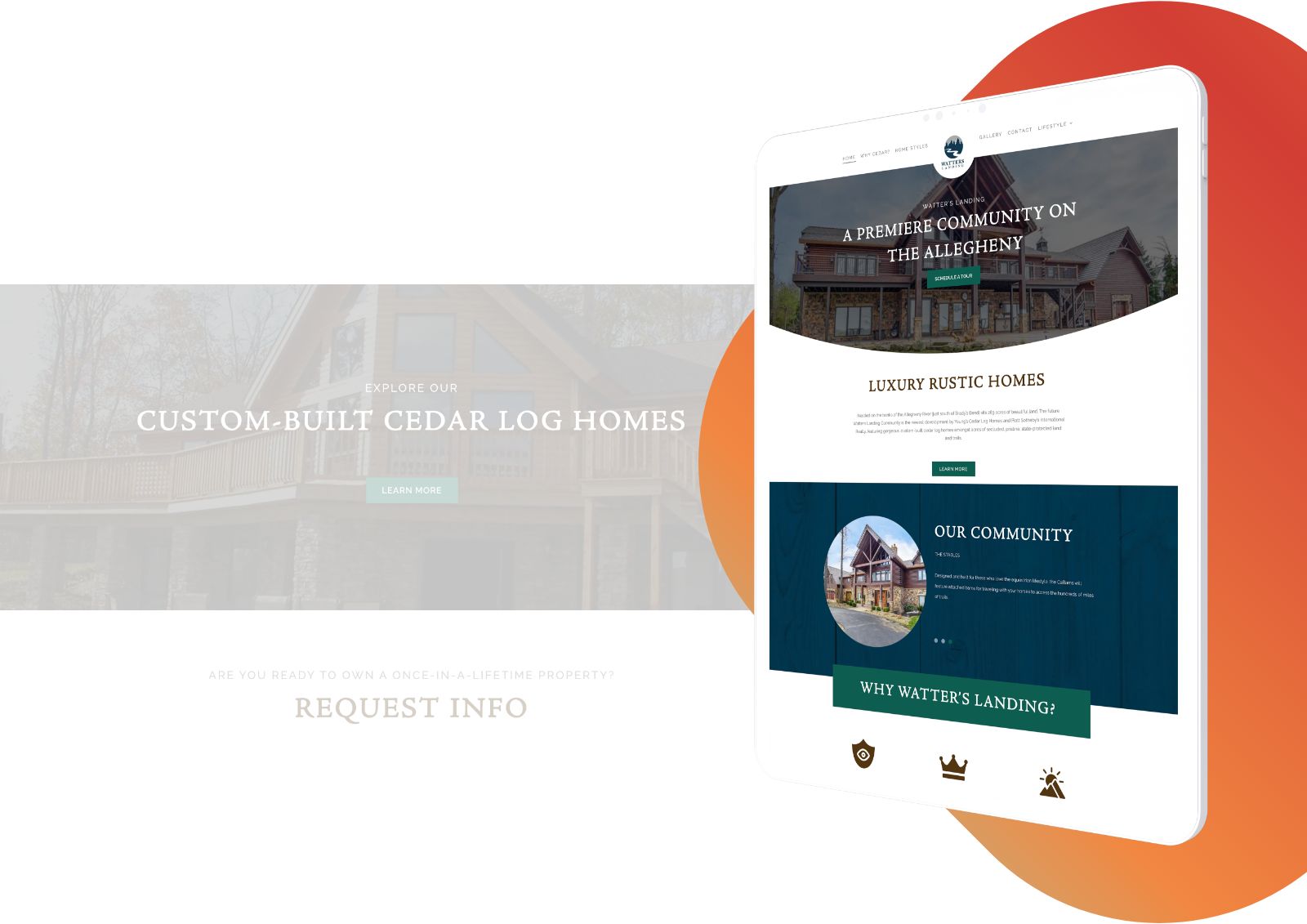 Vendilli Digital Group worked intimately with all parties to help create all of the initial branding for the organization, including the name, logo, and visual identity.
We went to work with the help and assistance of the real estate marketing team to identify the key amenities and features luxury homebuyers seek in today's real estate marketplace.
Together, we produced and organized content in a way that effectively presented the once-in-a-lifetime limited opportunity to design a high-end log home where you can enjoy luxury waterfront living. We built the site on the Studio V platform to enable ease of use for the internal marketing team and remain on call for as-needed technical support including ongoing hosting and maintenance.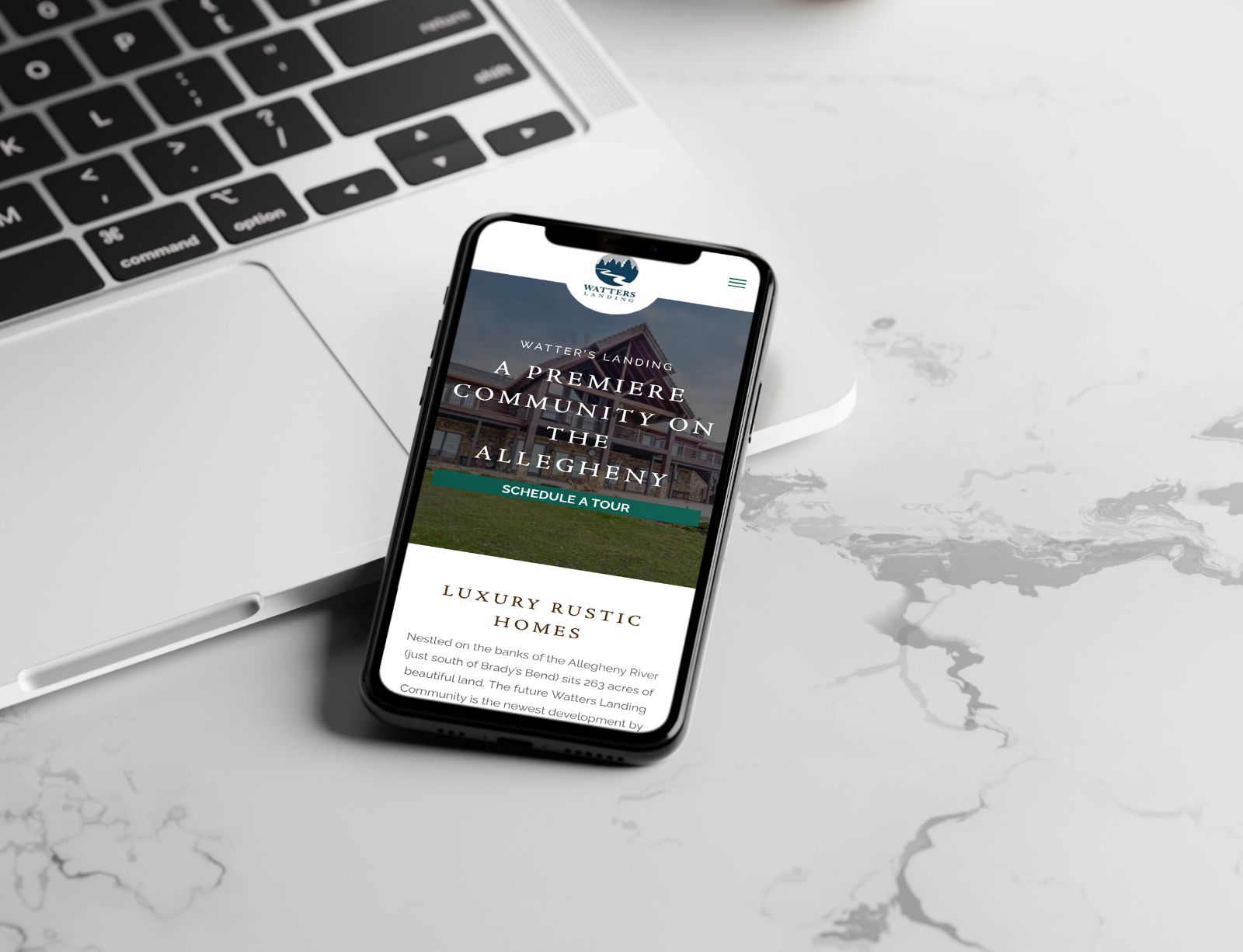 Vendilli's approach enabled Watter's Landing to cost-effectively launch a professional web presence that communicates the unique nature of its offering in a useful and meaningful way.