It's no longer enough to have a website that's informative and visually appealing. Your company's site must also be responsive.
In this context, a responsive website is not just a site that's easy to navigate. It's a site that's optimized for every device a viewer may use. Whether it's a desktop or a mobile phone, your website has to cater to the viewer's device. The absence of a responsive website can lead to more than just a lost customer. It can also lead to losing traction with potential leads and search engines.
Why have a responsive website?
Mobile Devices Aren't Going Away
If you're waiting for the smart device fad to go away, you'll be waiting for a long time. Mobile devices are the real deal, and they'll be here for a very long time. According to comScore, smartphones and tablets are used to access the Internet more than desktop computers. What's more, mobile devices are increasingly being used to give customers more purchasing power. It's in your best interest to embrace this revolution before your competition does.
Customer Service
The golden rule of customer service is giving your customers what they want, every time. Having a website that caters to the needs of your customers is one of the best ways you can help your customers. New leads will be able to easily find the information they need, while your current customers will appreciate your going the extra mile for them.
Search Engine Considerations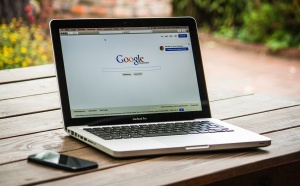 In April 2015, Google unveiled a search engine algorithm that heavily prioritized websites that have a fully functioning mobile version. By extension, companies that do not have a mobile-friendly site will be penalized. That's as good a reason as any to create a responsive website. If your competitors have a responsive website and you don't, guess who Web searchers will find first.
Increased Conversion Rate
A mobile website is about more than making sites easier to load and navigate. They're also growing hubs for making purchases. Nearly 40 percent of purchases on Black Friday 2013 were made on mobile devices. What's more, more than three-quarters of searches for local businesses done on smartphones result in purchases made at those same local establishments. Even if someone doesn't buy directly through your site, presenting your information in a mobile-friendly way can do a lot to give visitors a better experience with your company.
If your organization's web presence could benefit from a responsive website redesign, please tell us about your project.